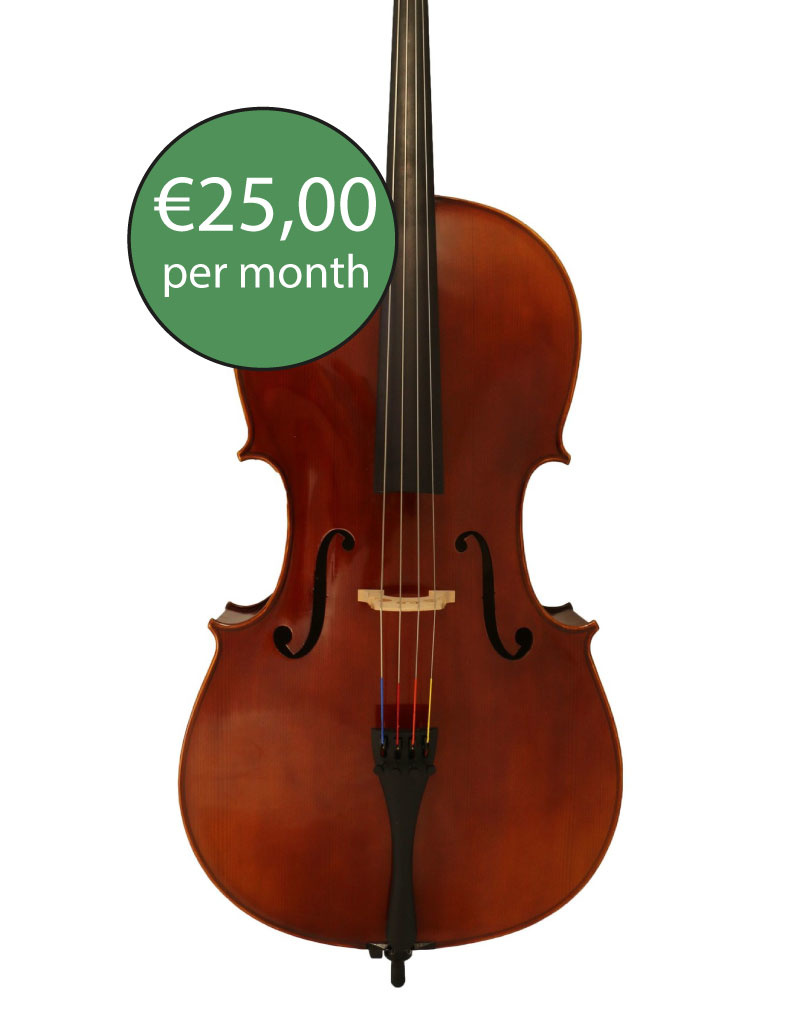 Looking to rent an sonatina cello because you like to start immediately with a higher quality instrument? That's easy and flexible at 4strings!
An sonatina cello is a good mix between an affordable price and a decent quality. The cello has a better finishing than the Etude model and allows more to search for sound colours. This instrument is available in sizes 4/4, 3/4, 1/2, 1/4 and 1/8. Check the size chart page for more information on chosing the correct size.
The cello is made out of massive wood (traditional spruce top blade and maple bottom blade) and ebony accessories. You receive a full set that contains following items:
A hand made full wood cello with tail piece with finetuners
A bow
A piece of rosin for the bow
A bag with room for small accessories
We equip the instrument with decent quality strings (D'Addario, Thomastik or Pirastro)
We deliver the instrument entirely ready to play; just some quick tuning and you're ready to go!
€25 per month
Convinced? Check our flexible rental terms and conditions and apply for your rental instrument!

The instrument and bag that you receive might slightly differ from the image. We have several similar instruments, but the basis and quality are always the same!