Add your review
Stretto instrument humidifier
Stretto instrument humidifier
The Stretto humidifier is an effective system for keeping the humidity in the case safe and stable. This small box is effective for up to two weeks. When the bag has dried up, you can reuse it by dipping it in water again. Read more
Description
The Stretto humidifier is an effective system for keeping the air humidity in your case safe and stable. The box is effective for up to two weeks. When the bag inside has dried out, you can easily reuse it by immersing it in water.
An ideal and stable humidity level is an essential part of maintaining your precious string instrument. Not only to avoid cracks, but also for consistent performance. Especially for old instruments it is recommended to use some kind of humidity control. The hair of the bow is also sensitive to differences in humidity. Dry hair shrinks and will produce a less consistent sound.
By placing the small box of the Stretto humidifier in your case, you create an automatic regulation of the air humidity: it will not release water if the air is already saturated enough. If the air in your box is too dry, the Stretto humidifier will make more water evaporate.
The small bag inside the box can be reused many times by simply submerging it in water - distilled water will ensure a longer life. When you notice that the pouch no longer absorbs water, you can replace it. Two bags are supplied.
A replacement pack of 4 extra bags is also available. Attention: these are not usable without the base box.
Keep your box closed as much as possible. Open it only to take your instrument out or store it. 
Make your choice between the Stretto humidifier for violin/viola or cello.
Promo deals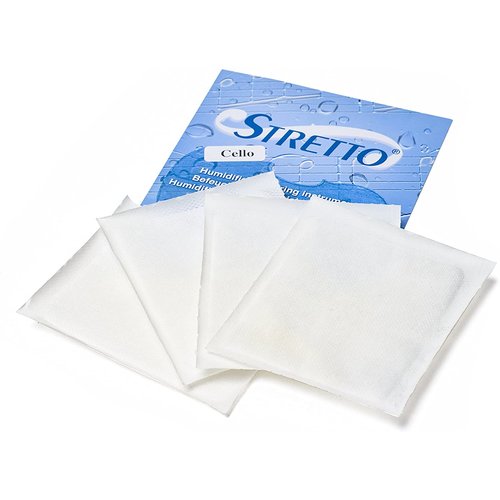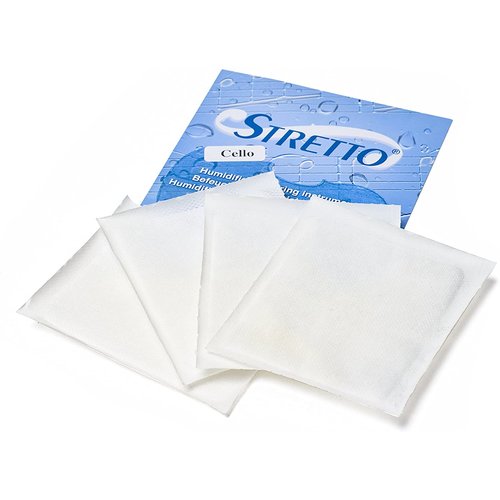 Four replacement bags for the optimal use of the Stretto instrument humidifier. Available for violin/viola or cello humidifier.
Read more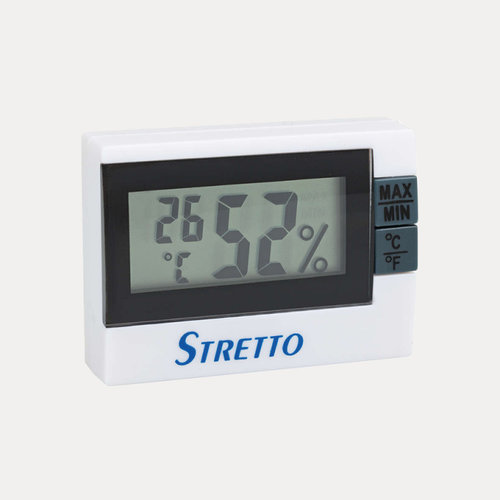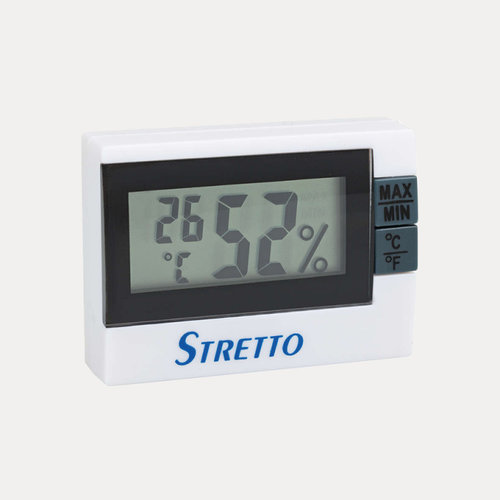 With the Stretto hygrometer/thermometer, you can accurately read the air humidity level and temperature. This small, battery-operated device is easy to install in your case.
Read more
5
stars based on
1
reviews