Add your review
Violin strings Larsen Il Cannone
Violin strings Larsen Il Cannone
Larsen Il Cannone violin strings offer a sound that is rich in harmonies, with great projection and a spicy sound with unmatched responsiveness. This regular version is milder and warmer than the Soloist version. Read more
Description
Named after Paganini's famous Guarneri violin, these brand new strings from Larsen are some real cannons! They are within the sound range of Larsen's popular Virtuoso strings, but go even further. Larsen Il Cannone offers a sound that is rich in harmonies, with great projection and a spicy sound with unmatched responsiveness.
The strings are available in two versions: the regular medium version offers a slightly more rich, warm, open and mild sound, while the Il Cannone Soloist strings offer a more projecting, focused sound and are slightly higher in tension. The new top strings from Larsen!
The Il Cannone A string is available in two versions:
An A string with a focused, direct sound. This is the A string from the standard set as it was developed originally.
An A string with a warm, broad sound. This is a new version.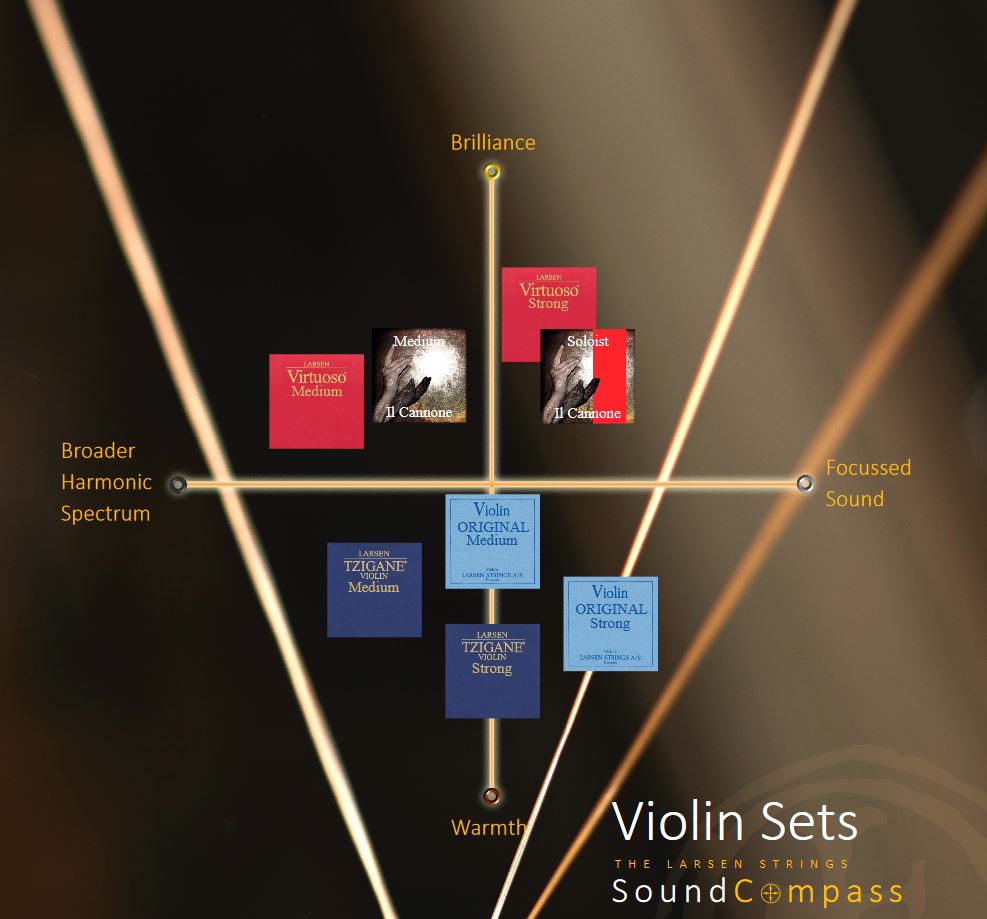 Specifications
| | |
| --- | --- |
| E string material | Carbon steel, unwound |
| A string material | Synthetic, aluminum wound |
| D string material | Synthetic, silver wound |
| G string material | Synthetic, silver wound |
0
stars based on
0
reviews